July 2015 - Present
Mr. Paul Hefner
Trained in music education and performance, along with 11 years college teaching experience. Paul's music work often includes judging Junior High and High School solo and ensemble contests as well as band, orchestra, and jazz contests. In addition, Paul taught music for 11 years as adjunct faculty at the College of Lake Country. There he instructed low brass, concert band, and Jazz band. He is currently an active conductor for the College of Lake Country summer musical orchestra. Also, Paul has been a featured trombone soloist with national groups including Allegheny College in Pennsylvania, Windjammers Unlimited in Florida, as well as local groups including Full Score Chamber Orchestra, and the Lake Geneva Symphony Orchestra.
In addition to conducting the Round Lake Community Band, Paul is on staff at the Music Institute of Chicago, directing both the New Horizons Band and Golden Years Swing Band.

January 2010 - July 2015
Ms. Jennifer Crosby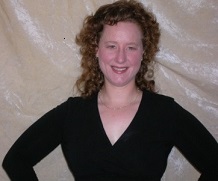 Currently a freelance musician in Chicagoland, Jennifer Crosby is a new vibrant face on Chicagoland's conducting scene. Creating opportunities for music making and enrich musical artistic experiences for persons in her community is a great passion for Jennifer. Originally from Montana, Jennifer began studying both instrumental performance and conducting at a very young age, which included studying at the Kennedy Center in their summer student program. After that she continued her education at the University of Northern Colorado, where she graduated with a Bachelor of Music Degree. Then in 2002 she moved to Chicagoland and studied music with members of the Chicago Symphony, and then continued her education at Northwestern University and graduated with a Master of Music Degree is 2006. Jennifer is the Music Director for the Bensenville Chamber Orchestra as well as the Round Lake Area Community Band. She has enjoyed conducting many ensembles including groups at DePaul University, University Of Great Falls, and Chicagoland's Silhouette Players Musical Theater Productions. She has studied with many national conductors including, Dr. Robert Hasty, Associate Director of Orchestras, Northwestern University, Dr. Richard Mayne, Associate Director of Bands, University of Northern Colorado, Elizabeth Schulze, National Symphony Orchestra, Associate Conductor and Dr. Kyle Prescott, Director of Bands, Florida Atlantic University. Jennifer lives in Evanston with her husband John and when she is not enjoying teaching or performing music, you can sometimes catch her at the beach enjoying failed attempts at lake surfing.


2008 - January 2010
Mr. Trey Johnson - Returns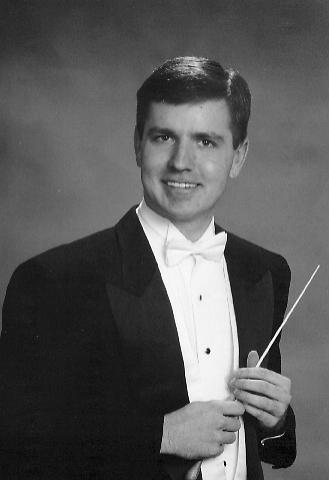 Trey Johnson served two "tours of duty" as director of the Round Lake Area Community Band. The Fort Worth, Texas native has performed throughout North America and Europe as a Horn player and conductor in venues ranging from the Grundy County Corn Festival to Carnegie Hall. He studied at Texas Christian University, the "San Pietro a Majella" Conservatory of Music in Naples, Italy, and holds a B.A. in Music from Thomas Edison State College.
For five years, Trey served as a musician in the U.S. Navy, where he performed with Navy Band Great Lakes in the Chicago area, and the U.S. SIXTH Fleet Band and the NATO Concert Band in Naples, Italy. At Navy Band Great Lakes, he served as Drum Major/Conductor for the Ceremonial Band, and was associate conductor of the Wind Ensemble. He has performed in 15 different countries and played for several heads of state, including President George W. Bush and Queen Beatrix of The Netherlands.
Trey was previously conductor of the RLACB from 2002-2004, and has also been conductor of the TCU Community Concert Band in Fort Worth. He made his conducting debut at age 17 with the Youth Orchestra of Greater Fort Worth, and has conducted several musicals, and is currently musical director for Joseph and The Amazing Technicolor Dreamcoat in Deerfield, IL. Trey is an active freelance musician throughout Chicagoland on Horn and as a conductor, and lives in Palatine with his wife Viktoria, a talented soprano, and their three (yes, three) cats.


2007 - 2008
Mr. Chris Teichler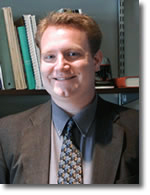 Chris has been an active musician for over 20 years as a composer, conductor, performer, and teacher. He earned a Bachelor of Music degree in Composition from the Wheaton Conservatory, and a Masters Degree in Composition from Northwestern University, where he is currently finishing a Doctor of Music degree in Composition. As a composer, Chris has received awards from Wheaton College, The Elmhurst College Jazz Fest, and the Chicago radio station WFMT 98.7 FM. He is also a member of the American Society of Composers, Authors and Publishers (ASCAP), and has his music published by Pelican Music Publishing and Masterful Music (which he co-founded with his wife Sarah). An accomplished conductor, Chris has had the privilege of directing the Wheaton College Symphony Orchestra and Wind Ensemble, the Round Lake Area Community Band, the Trinity College Symphonic Band, as well as works in musical theatre and opera. Chris is currently an adjunct faculty member at Trinity College, where he has taught jazz band, aural skills, composition and conducting lessons, as well as directing the symphonic band. He is also the music director at West Suburban Community Church in Elmhurst. He, his wife Sarah, and their three children live in Elmhurst.

August 2004 - 2005
Mr. Steve Stenzel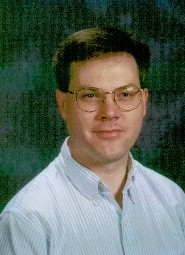 Steve's music studies began first on piano and then on horn. While attending the Vienna International School in Vienna, Austria he performed as horn soloist with a semi-professional chamber ensemble. In 1985 he returned to the United States to attend the Conservatory of Music at Wheaton College, Wheaton, Illinois.
While at Wheaton College, Steven conducted performances of the "King and I"; he was teaching assistant in the Theory Department for three years and studied piano with William Phemister. He graduated in 1989 with a degree in music education and returned to Europe later that year as a guest instructor (piano and conducting) at Bibelschule Bergstrasse, a Bible school in southern Germany. Completing that, Steven returned to the Chicago area to pursue further music studies.
Steven earned his Master's MMEd at Northwestern University while teaching middle school band in Lake Zurich, Illinois. He was also conductor of the Fox Valley Youth Symphony for three seasons and led them on to three European tours. He studied Conducting under Paul Wiens, John Paynter and Donald Owens.
In addition to his public school position, Steven teaches piano and theory privately and freelances on piano and horn. He has been involved with numerous musicals at the Prairie Center for the Arts in Schaumburg, Illinois. He currently lives in a northwest Chicago suburb with his wife, also a graduate of Wheaton College, two daughters and a son.

October 2002 - July 2004
Mr. Trey Johnson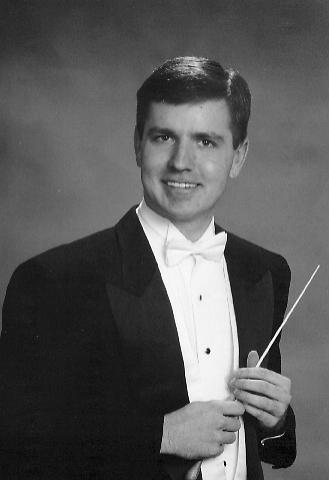 Trey Johnson brings with him great enthusiasm and talent to the podium of the Round Lake Community Band. He is a native of Fort Worth, Texas, where he attended Haltom High School and Texas Christian University. While at TCU, Mr. Johnson was a member of the Symphony Orchestra and Wind Symphony, often performing as principal horn. In addition, he was a member of the TCU Horned Frog Marching Band, serving two years as French horn section leader and was one of two undergraduate staff members his senior year. He was a founding member and conductor of the TCU Community Concert Band, and brings his experience with that group to the Round Lake Band. He has been conductor of the band since November of 2002. While at TCU, he also taught private lessons for several school districts in the Dallas/Fort Worth area and was a freelance musician in orchestras and theaters in the area.
In February of 2001, Mr. Johnson enlisted in the Navy as a musician and reported to basic training at Great Lakes, IL. Afterward, he reported to the Armed Forces School of Music in Norfolk, VA, where he was an accelerated graduate. Following graduation, he was assigned as a French hornist for Navy Band Great Lakes, where he currently performs with the Brass Quintet, Wind Ensemble and Ceremonial/Parade Band. He has been a guest conductor of the NBGL Wind Ensemble on several occasions, and serves as drum major and conductor for the Ceremonial/Parade Band. Mr. Johnson is also a freelance musician in the area and maintains a private studio of French horn students.
Besides music, Mr. Johnson also dances with the adult folk dance group of the Chicago Society of Danube Swabians in Des Plaines. He lives in Kenosha, WI with his wife Viktoria, who is a very talented soprano and the education manager for the Florentine Opera of Milwaukee, and their two cats, Sepp and Siggy.

2000 - 2002
Mr. Chester 'Chet' Schotanus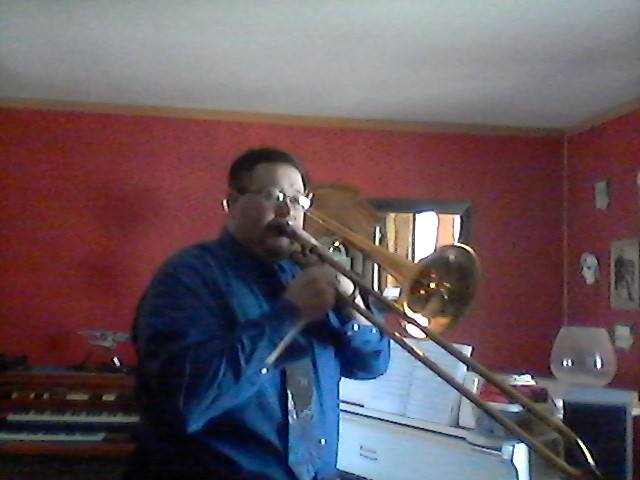 Mr. Schotanus earned a bachelors degree in music education from the University of Wisconsin - Whitewater in 1995. He started teaching band at Pacelli High School in Stevens Point the next year before deciding that he really wanted to work with younger students. Mr. Schotanus worked with young band students for 14 years before leaving teaching to pursue other interests. He is still active as a trombone player in the community, and provides lessons as well.

1990 - 1999
Mr. Mike Celmer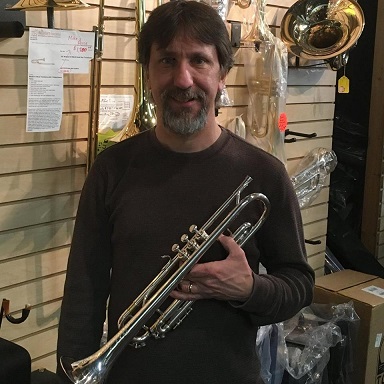 1996 - 1999
Mr. Mike Dawson

1977 - 1985
Ms. Joyce Rossdeutcher

1970 - 1977
Mr. Jim Barkow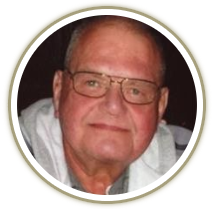 He was born June 26, 1945 in La Porte, Indiana, the son of Dale A Barkow and Bernice J. (Howell) Barkow.

Jim graduated from LaPorte High School and also received his Bachelor and Master of Music Education degrees from VanderCook College of Music in Chicago. He was a band director in the Round Lake, Illinois, area schools and at VanderCook College of Music. While at VanderCook, he taught woodwinds and was instrumental in developing the jazz program.

His professional playing experience included tenor saxophonist with the Stan Kenton Orchestra and The Les Elgart Orchestra. He was principal Bb clarinetist and principal alto saxophonist with the North Shore Concert Band of Wilmette, Illinois, for many years and played with other musical groups in the Chicago area, and has been a guest soloist and clinician with the various schools and community bands. Jim has been a saxophonist with the Tom Milo Big Band for 50 years, performing in Indiana, Illinois, and Michigan.

For many years he has been a private woodwind instructor in Illinois and Indiana area schools and at Valparaiso University, including forming and directing clarinet and saxophone quartets. Jim's Northern Indiana Saxophone Quartet, which he formed over 25 years ago, has been a perennial at LaPorte Fox Park summer concerts, as well as at many other concert venues. He has been a member of the LaPorte and Michigan City Municipal Bands for years.

He leaves behind so many wonderful students who brought great joy to him as he saw them progress in their musical endeavors. He was passionate about teaching and loved seeing the students successes. Jim was thankful to God for the gift of music.

He was a devoted and loving husband, brother, uncle, brother-in-law, and friend. He loved and took in many orphaned animals, especially cats. On August 12, 1972, in LaPorte, IN, he married Mary Kay (Gower) Barkow, brother John, (Judy) Barkow of Broomfield, CO, sister Loralyn (George) Hayes of Plant City, FL; several nieces and nephews; great nieces and great nephews.

1969 - 1970
Ms. Barbara Buehlman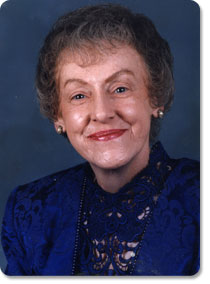 One among the first female band directors to receive national recognition. Her grade school and junior high school bands in Round Lake, Illinois were known for their excellence and were invited to perform at national conferences. Buehlman wrote numerous band arrangements, several of which are still in print and included on the repertoire lists for state festivals. Buehlman was equally well known for her work as an administrator. From 1980–1997, she served as Executive Administrator of the Mid-West International Band and Orchestra Clinic. During her tenure, the Mid-West expanded in both size and scope, becoming the largest instrumental music education conference in the world. Buehlman held similar administrative positions with the Illinois Grade School Music Association and the Northshore Concert Band. Buehlman's career is examined as it relates to the unique female experience in the American band movement. Beginning with her college education at Northwestern University, Buehlman was denied opportunities that her male colleagues received. Later she encountered obstacles in her efforts to find a teaching position and in the publications of her arrangements. Despite these challenges, Buehlman was able to attain national recognition for her work. She was the second female to be elected to the American Bandmasters Association and to be given the Mid-West Clinic Medal of Honor. She was also the recipient of an honorary doctorate degree from VanderCook College of Music. Because of her work, the female band director had become more common by the end of her career. Numerous female band directors have acknowledged Buehlman as a role model in their careers. Her Round Lake school bands enjoyed a national reputation, and her work as both an arranger and administrator extended her impact upon music education on both the national and international level. The current study documents Buehlman's influence on the band profession, and her status as one of the first female band directors of national renown.